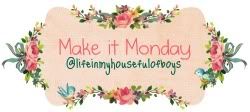 A few weeks ago,
Lorraine
posted about these great jar cozies. So, I gave it a go.
I reused some kombucha bottles and hooked up a few cozies to fit. Now my kiddos can have colorful water bottles! I know, I know.....glass breaks......... but there is a definite advantage....Water in glass bottles doesn't taste like plastic!
We haven't taken them out to the concrete to see if they'll shatter when they are dropped....I'm certain that will be determined soon enough....but in the mean time, I thought I'd see how long they last!